**Kayak nicaragua Kayaking Rio San Juan Canoe Nicaragua Kayaking Nicaragua
Hospedage Ecologico
located in

Refugio de Vida Silvestre Los Guatuzos
Kayaking on Rio San Juan Nicaragua, Since 1998 ... Medio Queso, Rio Frio, Laguna de Perla, Orinoco, National parks / Reserves :
Los Guatuzos, Medio Queso, Indio Maiz,Solentiname Archipelago, sabalo, El CastilloSan Carlos, Rio San Juan, Nicaragua
Tel Lodge Nicaragua (505) 88 49 06 00 E-Mail Philippe
Solentiname Kayak Adventures
Home page Rio San Juan trip Pricing and Itinerary Solentiname kayak_Adventures
KAYAKING SOLENTINAME . THE BEST WAY TO DISCOVER...
ENJOY.. UNDERSTAND THE ARCHIPIELAGO..
Birding, Wild life, Fishing, History, Artists, Painters, Sculptors...
Your guides Members of Arana family are from Solentiname...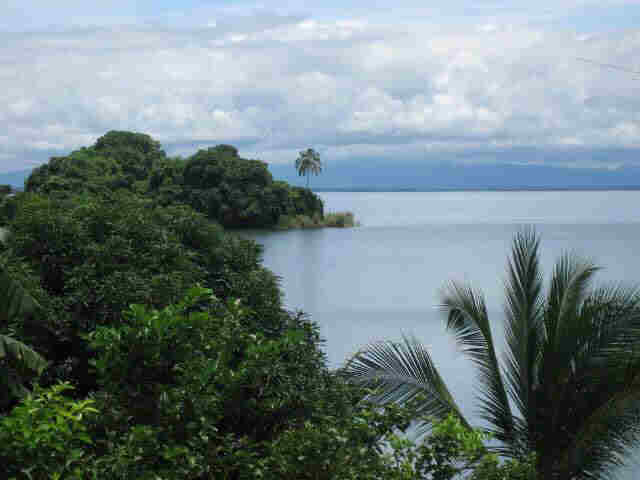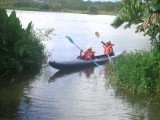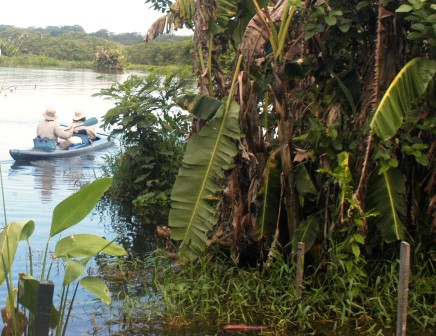 Solentiname kayaks Adventures
Several options for Kayaking trip in Solentiname
We will custom according to your Expectations..
It can be on One day,Three days, a week.. or more... Party from 1 to 14 persons
1 Day trip from my lodge La Esquina Del Lago ) Lodge is located on a 30 acres Property in National Park =

We will cross lake aboard one of my motor boat ..( 15 km to reach Archipielago ) Bringing the Kayaks with us then padle around.. At the bird Island.. Chichicaste where we will have our lunch with a Fisher man Family ..or at La traversera island.. etc... Some fishing available if wanted...

2) Multi day trip give us the oportunity to discover more of the Archipielago..

We offer everal option for Lodging..

We can camp at fishermen places ( We provide all equipment )

Stay at friends Home...

Stay in Lodges..

Whatever.... We own an Island there in a very remote area we also can Camp there..

These are real Adventures... We first cross the lake 14 miles from my Lodge kayaks aboard one of my motor boat when around the Island we use the Kayaks...

We custom each trip

If you want to fish we will provide Tackles..

In these trips Wild life is all around... Fascinating bird Watching

Solentiname is an historical destination.. Ernesto Cardenal Church ..Museum

The artists painters and Sculptors made Archipielago World famous

Guides in these Solentiname Adventures are Native from the Archipielago... Moyses Arana .. Christian Arana... Sons of Artist Cabo Arana...

Pricing vary with size of the party, Accomodations.. .... please consult E-Mail Philippe

Home page Rio San Juan trip Pricing and Itinerary Solentiname kayak_Adventures