Kayak nicaragua Kayaking Rio San Juan Canoe Nicaragua Kayaking Nicaragua
La Esquina del lago Rio San Juan Nicaragua
Jungle River Lodge, Kayak Adventures
Hospedage Ecologico 5 mn away by boat, from San Carlos Rio San Juan, Nicaragua
in peace and Natural located in Refugio de Vida Silvestre Los Guatuzos
Kayaks Adventures ...
O
n Rio San Juan Nicaragua, Since 1998 .. Medio Queso, Rio Frio
,
Solentiname Archipelago,
Sabalo, El Castillo, San Juan del Norte.. National parks / Reserves : Los Guatuzos, Medio Queso, Indio Maiz,
Index Kayaking Rio San Juan Kayaking in Solentiname Archipielago E-Mail Champa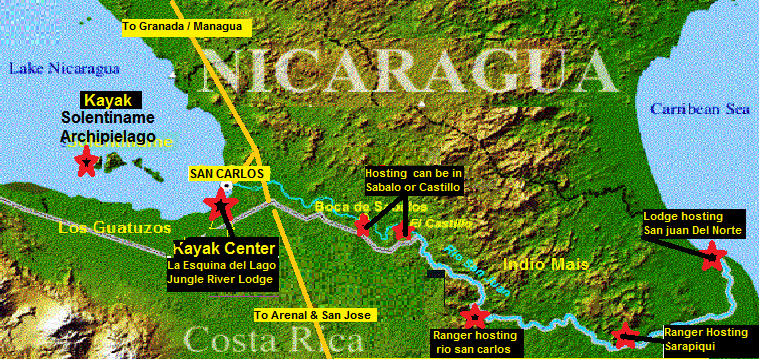 La Esquina del Lago lodge and trips as seen and describe in: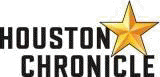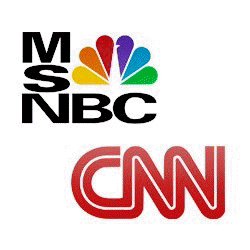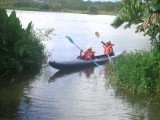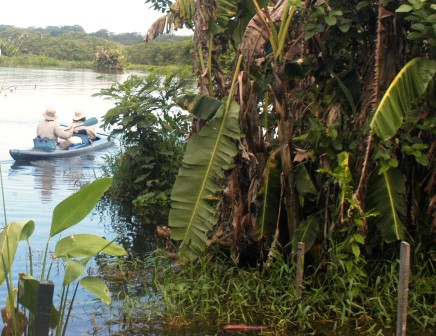 Kayaking Rio San Juan
Kayaking in Solentiname Archipielago
Destination 1 Rio San Juan
1
20 miles long From San Carlos (Great Nicaragua Lake) to Caribbean sea multi day trip going through reserves Castillo.. Indio Mais...Etc
Kayaking Rio San Juan
Destination 2 Solentiname Archipielago in Great lake.. 30 islands to paddle around ... Day trip from our headquarter La Esquina del Lago or over nights in Archipielago... Can Be Camping..lodging at fisherman places.. in LocaL Hotel... Absolute Authentic Trip
Kayaking in Solentiname Archipielago
Destination 3 Padling around our Main Lodge in Natural beauty of National Park los Guatusos where lodge is located La Esquina Del Lago Jungle River Lodge Click
La Esquina del Lago lodge Hospedage Ecologico is located in National Park Los Guatuzos
It is our Headquarter for Rio San Juan & Solentiname Kayak Adventures
We
use light Stable fiber Glass registered INTUR , MTI, MARENA... Touring Kayaks 21 feet.. Top brand Padles
Our all inclusive offers also include Lodging , Meals, Logistic and paper work
Options *Airport Pick up at Managua International *Transfer Managua ..San Carlos
* Zodiac with guide for Luggages & Safety
Examples of Pricing
Kayak Rental per day $40 (21 feet Cap Ann type )
Guide service per day.. Guide with its Kayak $40
All inclusive Trip on 6 days 5 nights Kayak rio san juan
from San Carlos to San Juan Del Norte 220 km
Down all the way to San Juan de Nicaragua Grey town ..200km through reserves and National
Package include Transfer san Carlos Lodge, Kayaks , Guide with his Kayak, Lodging, Meals etc...
2 persons $ 850 p/person 4 persons $ 750 p/person
6 persons $ 650 p/person 8 persons $ 600 p/person
Aditional Options and Services
*Inflatable boat with Party (new 13 feet 15 hp 4 Stroke) Great for safety.. also very useful for Luggages etc
*Return up river to San Carlos with Public boat
*Return by air directly from San Juan de Nicaragua Nicaragua to Managua at end of trip
*Airport Pick up, Managua Nicaragua or San Jose Costa Rica on arrival Central America
*Transfer from Managua or San Jose in Land Cruiser, or Van, or air...
Where will we meet ??
We own La Esquina Del Lago jungle river Lodge it is our Head quarter an Hospedage Ecologico
located in National park Close by Town of San Carlos but in peace and natural beauty
of national park of Los Guatuzos... It is easy to get there...
1) We can Pick you up and organise your transfer to lodge from
a) International airports of Managua ( Nicaragua ) or San Jose Liberia ( Costa Rica )

b) Hotel in Managua or Granada or Other places in Nicaragua

c) Hotel in Costa Rica
2) You also can decide to come by your own to San Carlos Depending on how you reach town
We can meet at
a) Local Airport .. If you fly from Managua 1h ( Flights 2 times a week on Thursday and Sunday )

b) WARMING SORRY NO MORE FERRY Ferry terminal Crossing the Great Lake from Granada 12h or Omotepe 8 h( 2 boats a week on Monday Night and Thursday from Granada arriving early 5 am in San Carlos guide will wait for you ).NO MORE FERRY !!!!

c) if you come with your own car or rental (4 h ride from Managua or Granada very very good road.. ) We will meet at pier close by Migration Building ... ( There is a Safe parking in town )

I also offer transfer with one of our Toyota Land cruiser or van

d) Bus Terminal if you come by bus from Granada or Managua.. 6 h Ride

e) At immigration building if you are coming with Public boat from Costa Rica..

f) at

NEW ROAD BORDER OF LAS TABLILAS close by Los Chiles You walk in Throught the border..we wait for you on Nicaragua side

) We also can organise your transfer from Costa Rica ,... car or van from San Jose or La fortuna to Los Chiles

We offer:Profesional Service on Rio San Juan Since 1998:
Headlights... F.A.Q.. & Tips upon our Trips
1) All inclusive Jungle River Kayak Adventures
Your trip with us can be on 3 days 7 Days or more...
Maximum size of Party 10 Guests
These all inclusive packages are organized from International Airport of Managua Nicaragua or San Jose, Liberia in Costa Rica...
We also can pick you up at any hotel in Nicaragua or Costa Rica
Trip can be in Rio San Juan ( We go on 4 - 5 days all the way to the Caribbean coast )
We also organize Kayak Adventures around Solentiname Aarchipielago on Nicaragua Lake and at
Pearl Lagoon ( Laguna de Perla ) on the Nicaragua Caribean Coast.
2
) Kayak in Solentiname Archipielago
Full Day Going in the morning with a motor boat Guest Guide and Kayaks aboard Padling around..Back at main base La Esquina del Lago for night
Multi days Trip with Overnight in Solentiname in small hotel or Camping with the fishermen...
3
) Kayak in Rio Frio, Refugio de Vida silvestre Los Guatuzos
Tour #1
1/2 Day
On Rio Frio we go up river to la Reserva Esperamza Verde...
Tour #2 1/2 Day We go on the lake close to shore to some of the small rivers entering the Lake..Unique nobody there...Great for Birding ..Orchids.. Monkeys..
Tour #3 Rio San Juan ( Day tour ) You padle down river to el Pitasso, rio Melchior... The Panamerican road bridge... Medio Quesso... Return is in Motor boat
4) Nicaragua Caribbean Coast, Pearl lagoon ( Laguna de Perla) The dreams Keys... Karawala, Rio Grande de Matagalpa...We transfer there in a Land Cruiser with a Motor boat and the Kayaks on a Trailer..Then we paddle around..Camp..Stay in Local Hotels...or rancho...or at Fishermen... a real Adventures... These trips to pearl lagoon are organised for party of minimum 6 persons ,,These special Adventures are all inclusive, organised from Managua International Airports
5
) Kayak Rentals
Per day or half day from San Carlos or Sabalo
6) Our Kayaks

For these Kayak Adventures on Rio San Juan, Los Guatuzos reserve, Solentiname, or Pearl Lagoon.. We use Fast, Stable Touring type cape Ann, Kayaks Double, 21 feet long also Single 16 feet available.

Our Kayak are the best available on the River, The fastes.. Safe.. Stable

Our Guides Minor, Champa, Champin , Alexandro win all local Competition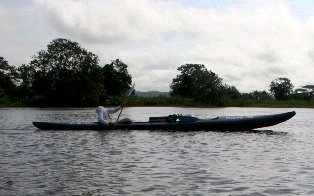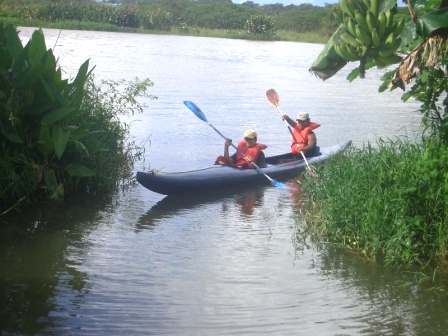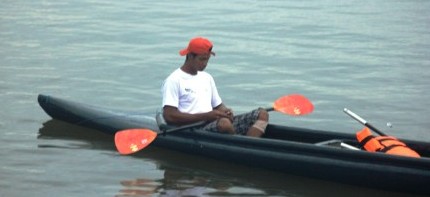 7) Level of difficulty,

Kayaks are fast and very Stable. We go Down river with the current (Average is 5kmh ), Rapids are short , There is no major difficulty to Kayak all the way down Rio San Juan from San Carlos to the Caribean Coast.

8) Trips are convenient

for adult, also convenient for Family meanwhile we will only accept children of minimum 10 years old with the parents

9) To bring with you

Rain gears, Torch Lamp, Good hat, light Tropical clothes, long sleeves shirt... Even if few bugs Insect repellent, solar cream

I will forward a Complete listing

10) For trip on Rio San Juan till San Juan de Nicaragua on Caribean coast

At end of Trip you can return to Managua Directly with Airplane CAREFULL Flights are only on Thursday and Sunday
11) Zodiac Option Guides Minor and Champa are Kayaking with you in their own Kayak...
Meanwhile In order to make everything easier for Lugages.. Equipment.. and also for Safety I can add a small motor boat ZODIAC folowing the Groups..
For these same Purpose We also can use a larger covered boat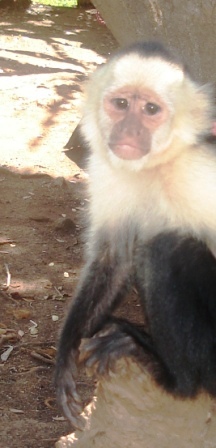 Wild life, Birding,Arts, Fishing, History.. Rio San Juan Nicaragua 120 miles of Discovery..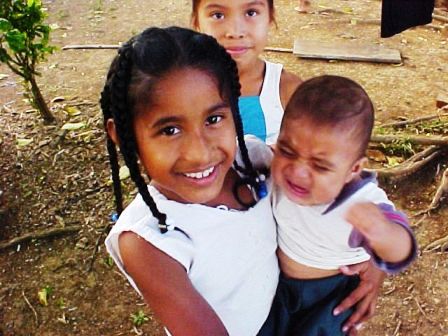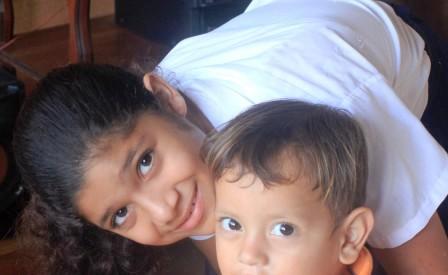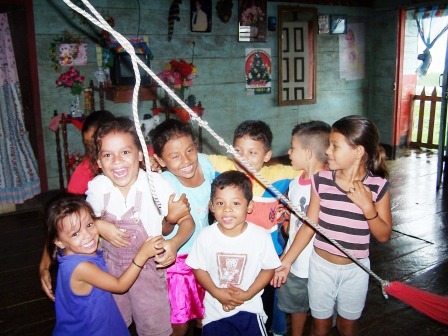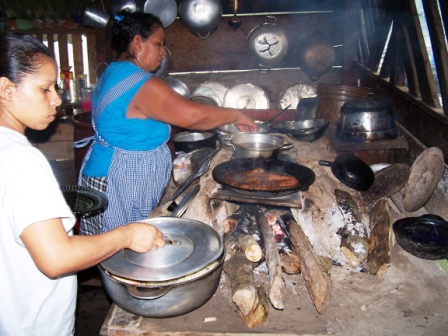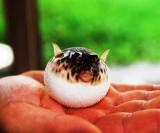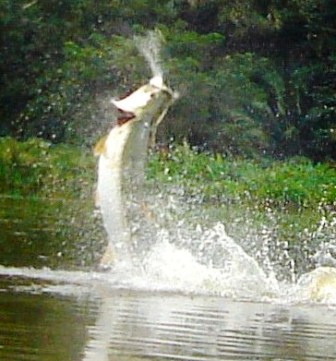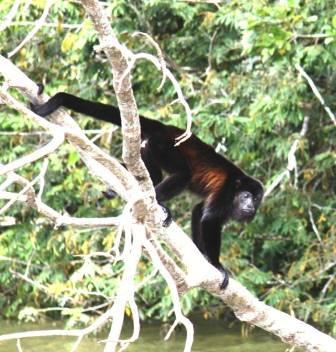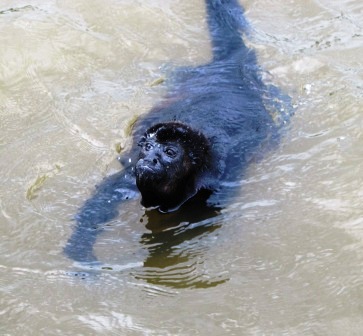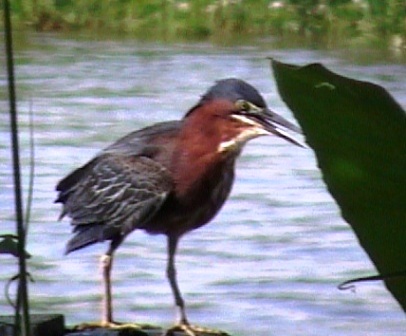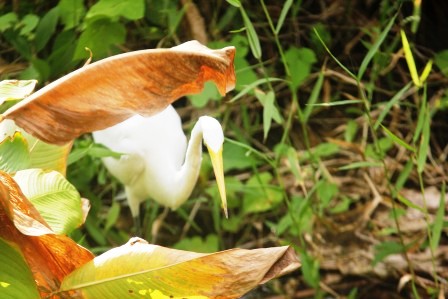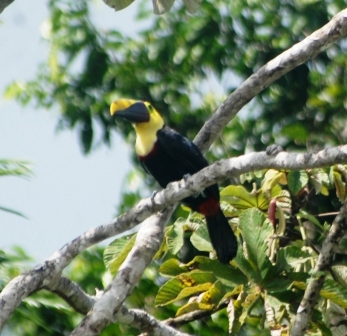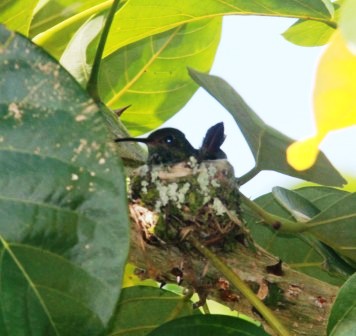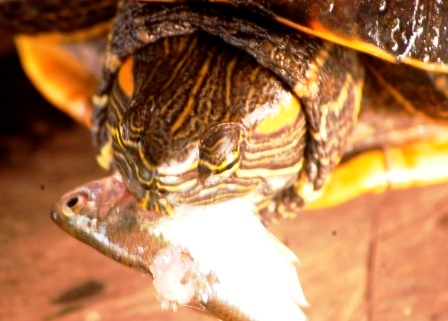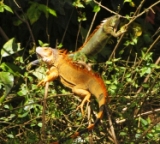 Tel Lodge

505 5768 4623

I

ndex

Kayaking Rio San Juan

Kayaking in Solentiname Archipielago

E-Mail

Champa

Hotel Hospedage Ecologico located close by town of San Carlos Rio San Juan

but in peace and Natural beauty of National Park Los Guatuzos

San Carlos, Rio San Juan, Nicaragua

.

Tel 505 5768 4623

Email

contact@laesquinadellago.com

Our other Web Pages:


www.jungleriverkayak.com Kayak Adventures on Solentiname and Rio San Juan

www.riosanjuan.info La esquina del Lago Hotel Tours river lodge ( English )
www.nicaraguafishing.com World Class Tarpon Sport fishing (English)
www.pecheautarpon.com Peche du tarpon ( Francais )
www.destinosdepesca.com Pesca del Saballo real ( Espanol )

HOME Hotel, Tours La Esquina del Lago, Jungle River Lodge Rio San Juan Nicaragua

,

E MAIL